H AND H AUTO PARTS
The Authority in Used Automotive Parts
We Ship Nationwide.
Limited Shipping Available To: Alaska, Hawaii, Puerto Rico or APO/FPO/DPOs
Thousands of Car and Truck Parts
Ready to ship within 24-48 hours.
Leave a Review
Before leaving a review please reach out to us if you have any questions or concerns.
Sell Your Car
Safely recycle your vehicle while supporting local communities.
Amazon's a great website to find various affordable automotive parts. H and H Auto Parts is a participant in the Amazon Services LLC Associates Program, an affiliate advertising program designed to provide a way for websites to earn advertising revenues by advertising and linking to [Amazon.com]
Greater Waukesha/Milwaukee Used Auto Parts Provider
Whether your car is like a member of the family, a way to get from point A to B or anything between we can help you keep it on the road running affordably. Established in 1974 H and H Auto Parts has been a trusted and automotive recycling salvage yard in South Eastern Wisconsin for over 40 years.
Quality Recycled Auto Parts
From the beginning , H& H Auto Parts has been leading the industry in quality control. Unlike other Milwaukee Junk Yards, the entire car is dismantled before the inventory process, so if see the part in our inventory we have it!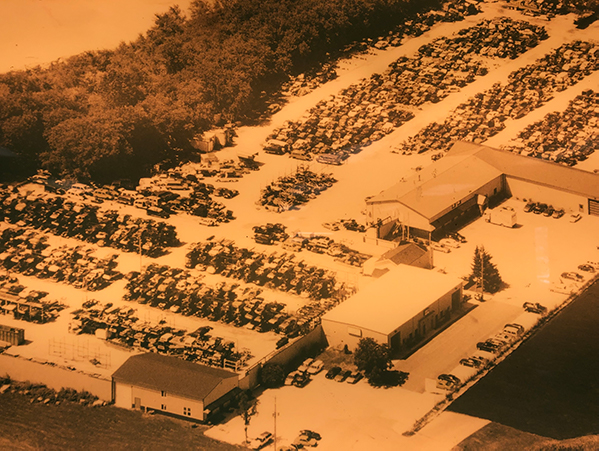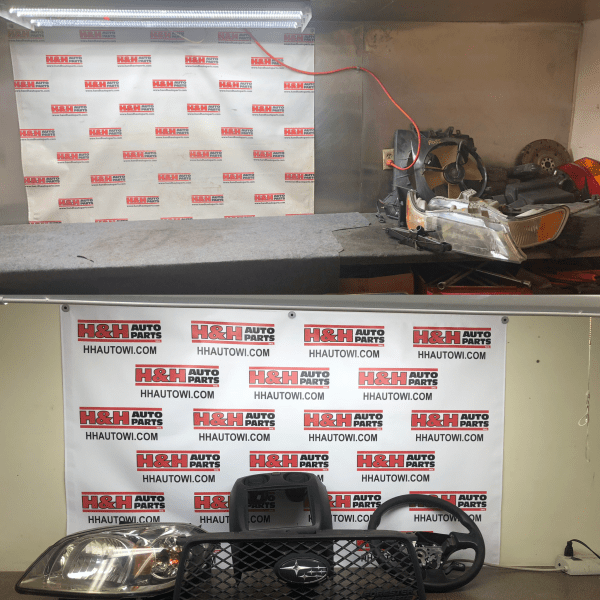 Ask Us For Pictures!
After dismantling the car we take pictures of almost every part, so you know exactly what you're getting before making a purchase. Most other salvage yards don't take any pictures if they do often it's either a generic stock picture or just a few pictures of the vehicle.  Meanwhile, we take thousands of pictures between our 2 photo studios. We got it down to a science.
We Take Over 15,000 Quality Pictures Each Year 😱😎